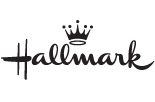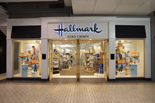 About Hallmark:

When consumers think of greeting cards, Hallmark is the undisputed brand leader in this $700M/year category. Hallmark has nurtured a flourishing presence in Canada for nearly 100 years. Their Canadian team boasts over 500 full-time employees, whilst drawing on the resources of the largest creative staff in the world.

Hallmark helps us to express our appreciation for and celebrate life's little moments. "Life is a Special Occasion" is consistently conveyed through Hallmark's exclusive products, its significant national tv, radio and print advertising program, website and social media tools and its uplifting Hallmark Hall of Fame specials, creating an exceptionally loyal customer base.

Hallmark's diverse range of innovative greeting cards and wrap, unique gifts, trademark ornaments, fun paper party supplies, memory-keeping picture frames and the hugely popular recordable books are offered in 220 Gold Crown stores throughout Canada. The brand experience is continually evolving through customer feedback, updated store design, interior merchandising and distinctive new products. "Like" Hallmark on Facebook to stay updated on the latest news and offers!

Hallmark's real estate needs:

Hallmark seeks enclosed mall locations of 2000-2500 sf (may vary by market) with strong walk-by traffic. Non-enclosed locations range in size from 2500-3500 sf and require 50,000 population in primary trade area, grocery anchor or other major weekly draws and complementary co-tenants (fashion, children's, shoes, housewares, etc.).